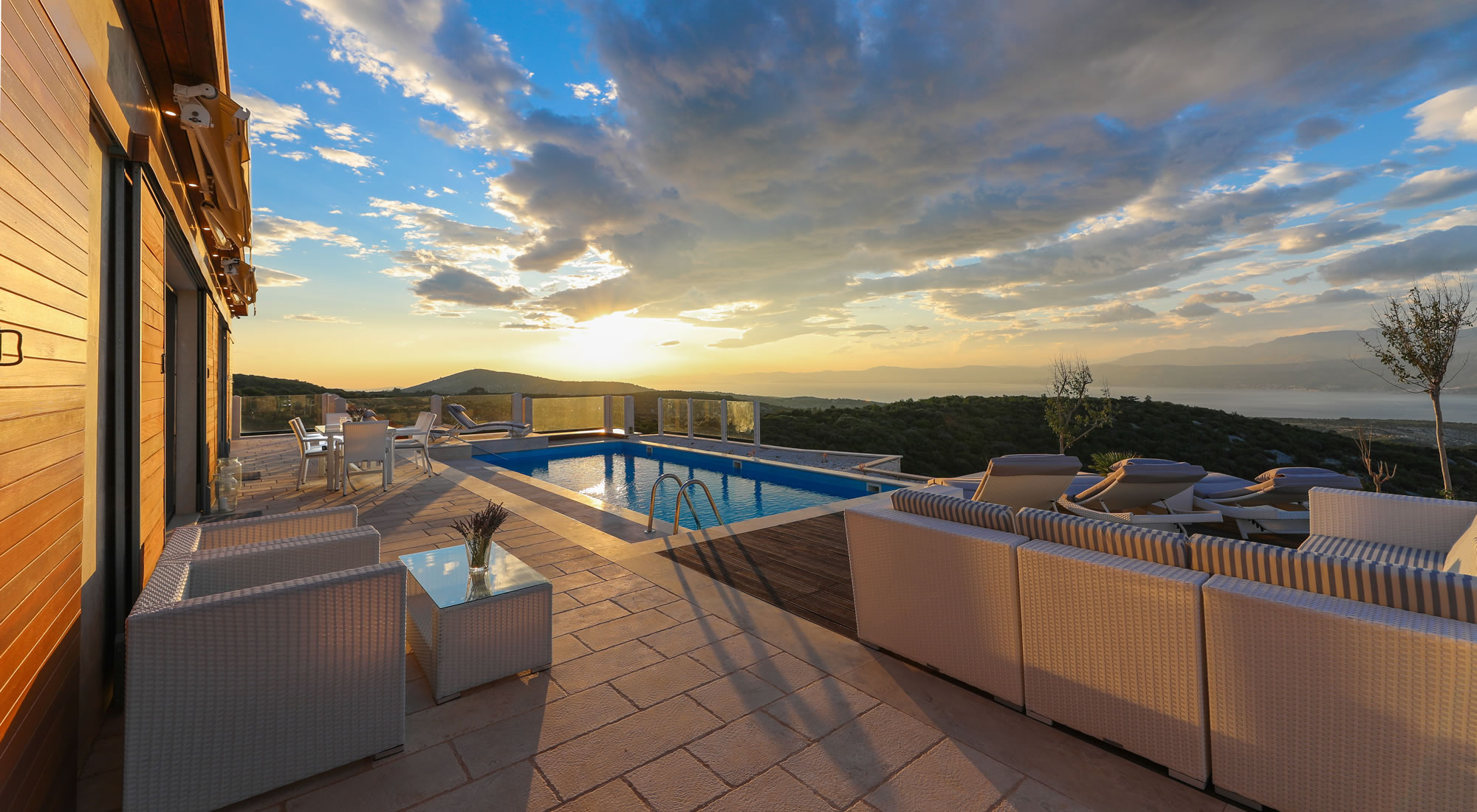 Dol Hills Estate,
Brac Island, Croatia
Architecture
---
The estate is located between the two most important archaeological sites, The Blaca Hermitage and Lovrečina Bay, in the countryside far away from commotion of mass tourism.
Inspired by the history of the Island and the property which was a vineyard as far back as the 17th Century and 18th Century, where shepherds often came to retreat away from the coast line to tend to their herd. Remains of water tanks, troughs for livestock, presses for wine and oil were found on the property and so we decided to emulate the old ways with a modern twist. The whole concept of the estate in its final stage will be mirrored towards The Hermitage at Pustinja Blace. With its functional self-sustainability through invention and trade was able to live in balance with Nature while achieving great astronomical discoveries.
Healthy living in an Oasis of Peace, an environment of seeming isolation yet proximity to civilization. Significant efforts had to be undertaken to allow this renewal to take place, more than 13 kilometers of old roads had to be renewed to make the land accessible. Pathways and water ways had to be carved out of the rock. Conquering the steepness of the terrain required terraces and winding roads to allow for nature to be rejuvenated. Wilderness was overcome to only then be able to create out first footstep on the Hills above Dol on the Island of Brac.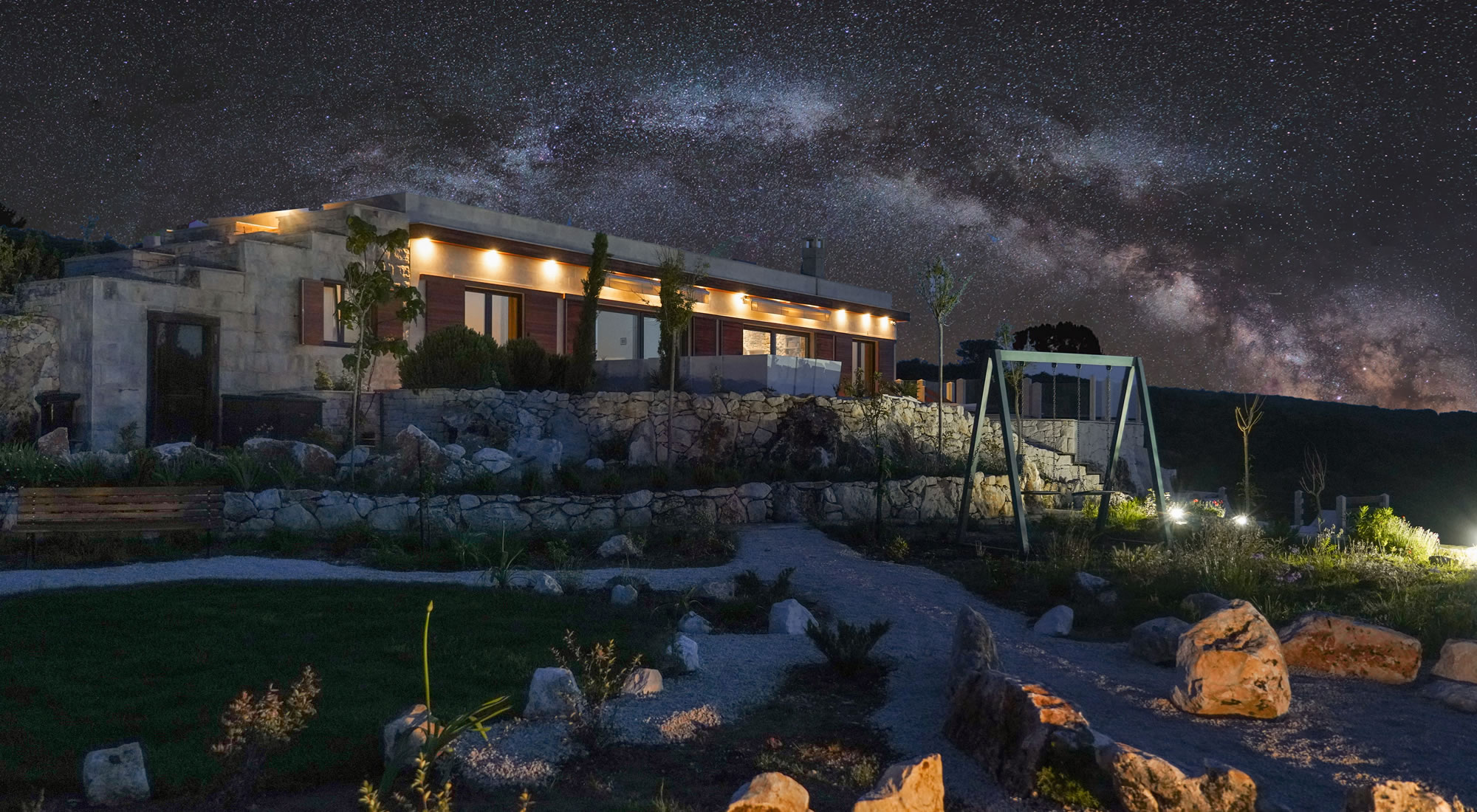 Stone and wood
Top furnishings
---
Hidden in the Mediterranean environment of the Brač island, a perfectly integrated and fully autonomous villa with 270m2 of living space and more than 350 m2 od outside deck space to enjoy your stay in Croatia. The five star villa carved out of the hill is built entirely out of marble and stone from Brač. All rooms have been designed to allow for panoramic views from all rooms and consists of a large living room with a kitchen and dining area, 3 bedrooms and 4 bathrooms. The decor of the living room features a wall covered with Brač stone, a built-in fireplace and ceiling windows for natural light in the main rooms. Marble and teak floors throughout the villa create a soothing elegant vibe, with a mix of tiles from Italy and marble from Brač in each of the bedrooms bathrooms. Each room is equipped with 4k UHD television and speakers for your enjoyment, along with digital satellite TV and free WiFi. Modern Italian furniture ensures comfort of the highest standard. An Italian kitchen with silverware and dishes from the House of Villeroy and Boch. The villa is equipped with Daikin air-conditioning units providing both heating and cooling, depending on the season and the guests' preferences.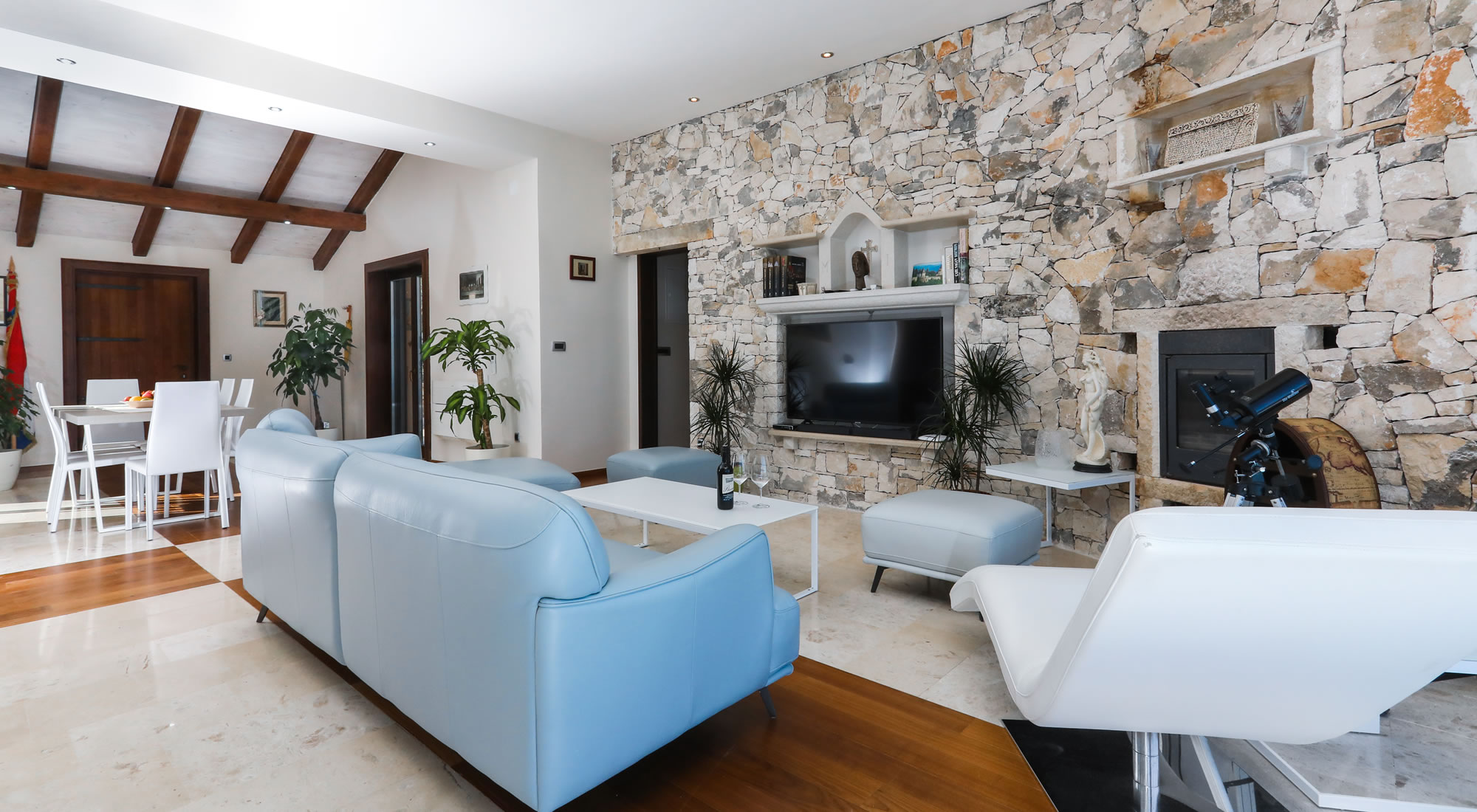 Traditional and contemporary
Exclusivity and comfort
---
The master bedroom with ceiling windows, a writting desk and a reading chair, with a see through bathroom that allows for breathtaking views of Central Dalmatia while taking a bath or shower surrounded by marble from Brač. As a special treat we connected the master bedroom room through a sliding glass door with the ground floor of the villa which serves as a home cinema and game room. A place perfect for relaxation with comfortable Italian couches after a long day out and about. The interior of the villa has been built in such a way that it is pleasant in summer and warm in winter, which is especially welcome for those who do not want to use the air conditioning. Following the sunlight we harness our solar energy and store them in our batteries, but also through the opening and closing of our doors and shades can we enjoy an almost perfect climate inside the house all year around. The master suite is separated from the main villa and consists of a bedroom with a writting desk, two sofas and a walk-in closet and separate marble filled bathroom with equally spectacular views.
The guest bedroom where beds can be separated as to accommodate children and others guests complete with a bathroom and direct access to the pool area like all the other rooms of the Villa. Exiting from each room we walk onto the 150m2 terrace with a 45 m2 salt water swimming pool heated via a circular system of solar tubes and a built in counter swimming jets for those wishing to exercise. The spa area offers a sauna equipped with a sound system, a shower and a relaxation area. Guests can also relax in our jacuzzi, which is located right below the pool and offers unique panoramic views in privacy away from other guests. Many areas of complete privacy have been created for our guests and we hope they will enjoy them.
The villa also has a summer bar area with a billiards table, table tennis table and darts equipped with a big 4K UHD TV and a small kitchen for your summer parties with an outside grill just a few steps away. A laundry room is also located downstairs.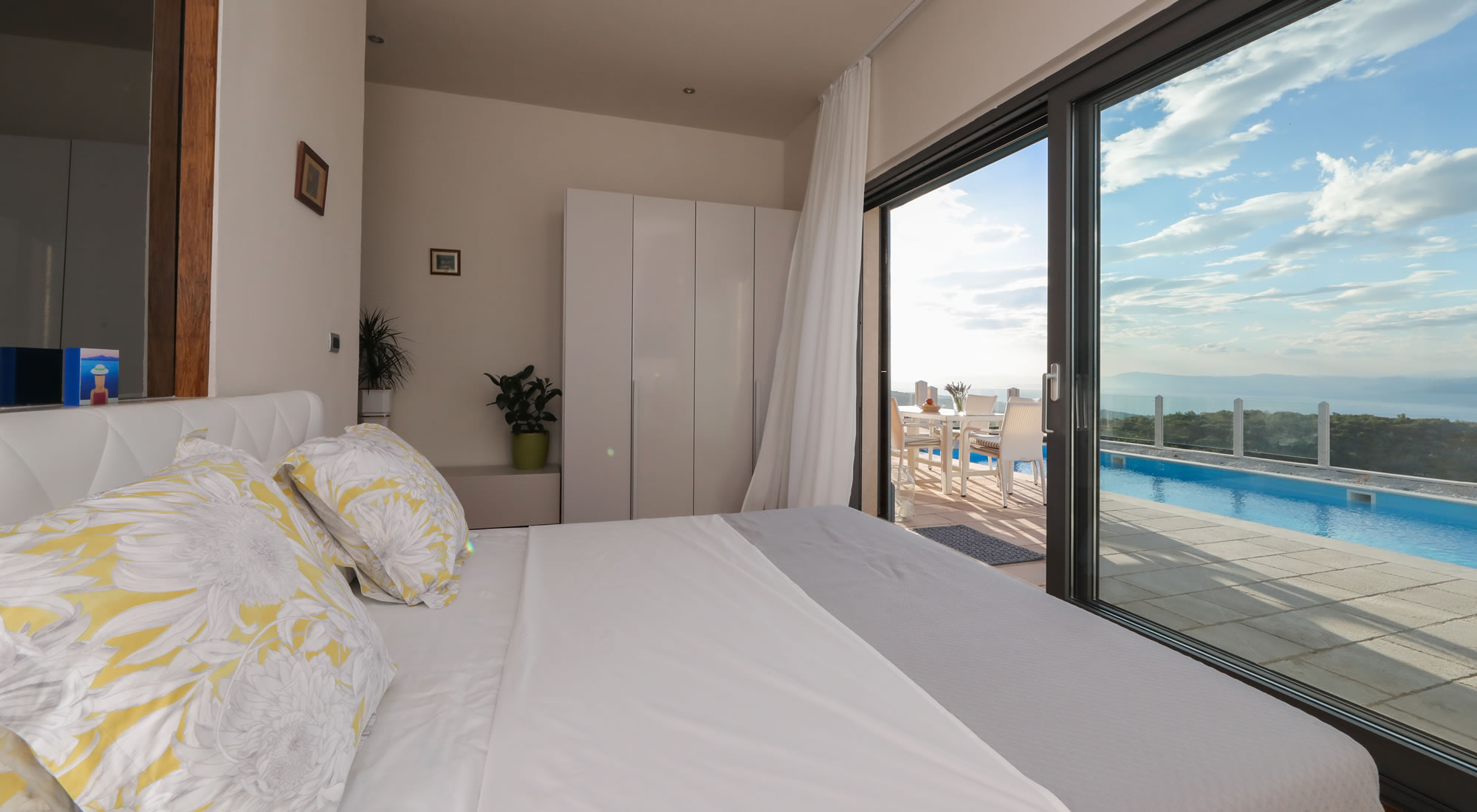 Relaxation and luxury
Healthy living
---
Guided by a goal to as much as possible preserve the existing vegetation and original land surroundings, the steep terrain on the west side of the villa features the cascading vineyards and rose gardens. The olive orchard on the eastern side contains more then 170 olive trees of which 18 we were able to rejuvenate once we had bought the estate. In our vegetable gardens located in the south-east we harvest seasonal vegetables such as tomatoes, peppers, onions, celery, parsley and others; whose richness of taste and beneficial effect on human health is guaranteed by our care that does not include any additives and pesticides.
The upper parts of the south side of the estate is covered with fields of immortelle, a medicinal herb with a strong but pleasant fragrance that is very much appreciated for being beneficial in the treatment of many health issues. Apart from the immortelle, the gardens around the house are abundant with many other healing and decorative herbs, such as the island lavender with its soothing fragrance, roses of various kinds, and fruit trees such as apples, plums, pears and many antioxidant super foods such as Goji, blackberrys and many more.